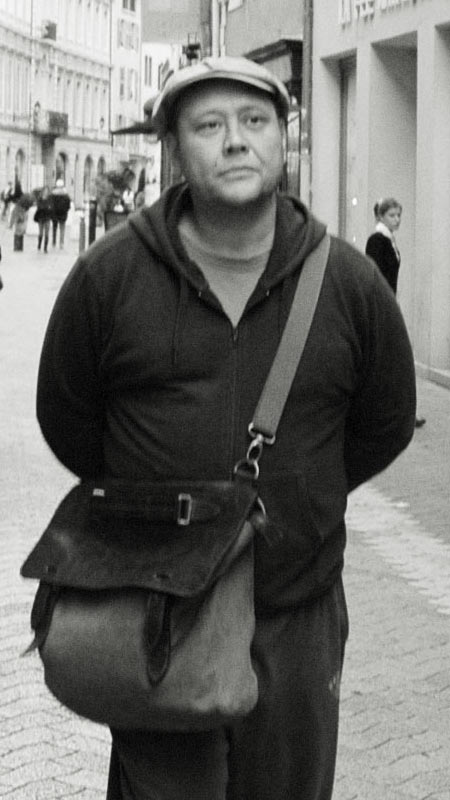 Yury Stepanov
June 7, 1967—March 3, 2010
One of the theater's founders, graduate of Fomenko workshop at the State University of Theater Arts. One of the best known and sought-after Russian film actors of the 2000s.
Yuri Stepanov was born in a small village of Taiturka, in Siberia, not far from Irkutsk. His mother was a teacher of literature, and influenced him a lot. In his interviews, Stepanov often said that he wanted to escape the preordained circle of life. To do that, he went to Irkutsk and was accepted into a theater school. He balanced his studies with various jobs, and at different times was a woodworker, a bricklayer, a tractor driver, and an oil rig operator. After graduation, he moved to Moscow and in 1988 was accepted to the GITIS's department of directing, ending up in Pyotr Fomenko's workshop. During his years at the University, he won a number of prizes for the best role of the year. Stepanov continued working at the Pyotr Fomenko Workshop Theater to his last day.
Prizes
Prize ov Moscow Vysotsky Festival for the role of Benjamin in "The Sound and the Fury", 1993
Prize for the best male role at Contact-93 International Festival in the town of Torun for the role of Lynyaev in "Wolves and Sheep"
Laureate of Chaika Theater Prize in the "Synchronized swimming" nomination, for the cast of "Three Sisters", 2004
In the 2000s, Stepanov appeared in many films. He became widely popular after TV series "Chief", where he played an honest prosecutor fighting against the criminal groups. Starred in Vadim Abdrashitov's "Time of a Dancer" (role of Valery Belosheikin), Vladimir Fokin's "House for the Rich", Vladimir Grammatikov's "Hello from Trumpter Charlie", Nikolai Dostal's "Penal Batallion" and "Chief".
Pyotr Fomenko called Yuri Stepanov "the company's first actor."
Stepanov was killed in a car accident on the night of March 2/3, 2010.
He is survived by a wife and three sons, the youngest of whom was born after the actor's death.