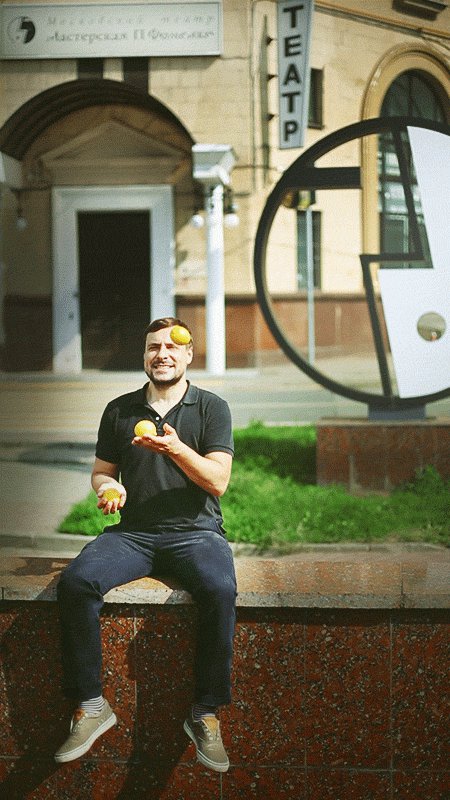 Yevgeny Tsyganov
Born in Moscow. Between the ages of 9 and 13, was a child actor at the Taganka Theater. In 1992-1995, studied at cinematography school. In 1996, was accepted to the Shchukin Theater School, but in 1997 came for audition to the Russian Theater Academy, where Pyotr Fomenko was assembling a new course, and was accepted. After graduating in 2001, was accepted to Fomenko Workshop Theater's company.
At Chekhov Moscow Art Theater, played the part of Rodion Raskolnikov in the "Crime and Punishment" production, staged by E. Nevezhina.
In 2003, played the part of Sebastian in Declan Donnelan's production "Twelfth Night" at the Chekhov Festival (in cooperation with the British Council and London-based theater Cheek by Jowl).
In 2015-2016, took part in the charity production "Touchables" along with deaf-blind and regular actors.
Awards
Nominated for the Golden Mask Prize in the "Drama / Best Actor" category for the role of Karandyshe in "Without a Dowry" production, 2009
Prize for Best Supporting Actor at Kinotavr Film Festival for his role in «Let's Make Love» movie, 2002
Winner of the Best Actor prize at the 8th Moscow Debuts Theater Festival for his role of Rodion Raskolnikov in Chekhov Moscow Art Theater's "Crime and Punishment", 2003
Diploma from the Department of Culture of Moscow
Golden Eagle Prize in the "Best TV Actor" category for his part in "The Thaw" miniseries, 2015
Snob Magazine prize in the "Art of Acting" nomination, 2015
GQ Magazine's Actor of the Year and Person of the Year, 2015
Russian Federation Government prize in the sphere of culture, for creation of "The Thaw" TV miniseries, 2015 
In 2010, he was invited by Zvezda TV channel to try his hand at film direction within the framework of the project "May 9. Personal relationship," and filmed a short novella "Incidental Waltz".
In 2014, Evgeny made his theater director debut, staging "Olympia" production based on Olga Mukhina's play at Fomenko Workshop Theater. In the production, he also played one of the roles, and performed as a musician.
Between 1993 and 1997, was part of the "A.S." rock band, and then, together with a friend, established a new group called "Grenki". The group actively performed at night clubs, recorded one album, and disintegrated by 2004. Today, he performs alternative rock with "Poka Pret" band.