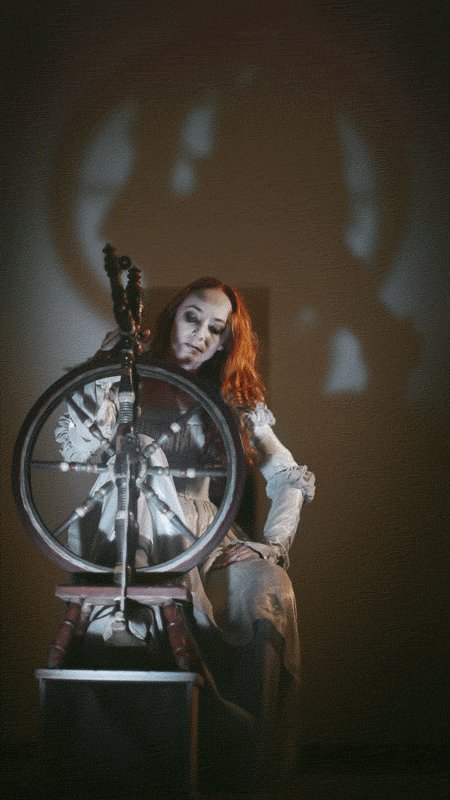 Galina Tyunina
People's Artist of the Russian Federation,
Laureate of the State Prize of the Russian Federation
Galina graduated from Saratov Theater School, and for two and a half years worked at Saratov Karl Marx Drama Theater (now, Slonov Drama Theater). In 1988, she was accepted to the Russian Theater Academy's department of stage acting and directing, to Pyotr Fomenko's workshop. Galina has been with the theater from the very first day.
Awards
Winner of the Golden Mask Prize in the "Drama / Best Actress" category for the War and Peace production at Fomenko Workshop Theater, 2002
Winner of the Movie Critics' Prize for the Best Screen Debut, 1996
Winner of the Prize for the Best Young Actress at Contact-96 Theater Festival in Poland for her role in "Tanya-Tanya" production
Winner of Komsomolskaya Pravda Prize for Actress of the Year in 1995 and 1996
Best Movie Actress Prize "Person of the Year-96"
Green Apple-97 Prize
Nominated for the Idol / Kumir Prize, 1997
Nominated for Chaika-2000 Prize for her role of Nadezhda in "Barbarians"
Laureate of the Youth Development Grant of the Triump Prize, 2000
Winner of the Best Actress Prize at Gatchina Film Festival for «His Wife's Diary» film, 2001
Oleg Tabakov Foundation's Prize "For Achievement of Mastery," 2001
Laureate of the State Prize of the Russian Federation, 2002
Laureate of the Stanislavsky Award "For creation of roles in recent productions," 2004
Chaika Theater Prize in the "Synchronized swimming" category as part of the cast of "Three Sisters" production, 2004
Crystal Turandot Prize as Best Actress for her role in "Three Sisters" production, 2005
People's Choice Award LiveJournal Theater in the Best Actress category for her roles in "Triptych production", 2010
Crystal Turandot Prize as Best Actress for her role in "The Seagull" production, 2019
Galina's most notable movie roles include three of Alexei Uchitel's films — «
Gisele's Mania
» (1996), «
His Wife's Diary
» (2000), and «
Matilda
» (2017). She became popular with the wider audiences after playing witch Olga in Timur Bekmambetov's blockbusters «
Night Watch
» (2004) and «
Day Watch
» (2005).
Upcoming Performances
September, 10, 19:00
New Stage, Small Hall
September, 22, 19:00
New stage, Large Hall