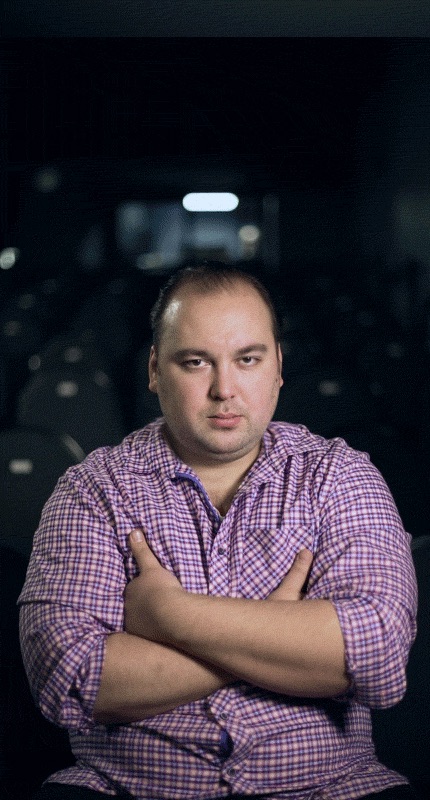 Igor Voinarovsky
Igor was born in Moscow, in a family of actors and singers. His grandmother Nina Simonova and grandfather Igor Voynarovsky were famous operetta artists. His father, Vyacheslav Voynarovsky, is an opera tenor, People's Artist of Russia, soloist of the Stanislavski and Nemirovich-Danchenko Moscow Academic Music Theatre, guest soloist of the Bolshoi Theater, and a film actor.
In 2000, Igor was accepted to the Shchukin Higher Theater School, to the course taught by Evgeny Knyazev.
In 2007, he was accepted into the Trainee group at the Fomenko Workshop Theater. He joined the theater's company in 2010.
Igor often performs as a vocalist, and takes part in various concerts. In 2014, he performed the song that was played at the final ceremony of Sochi Winter Paraolympic Games —
Inspiration Song
.
Igor also appears in movies, and became quite popular after a part in Valery Todorovsky's film «
Hipsters
».