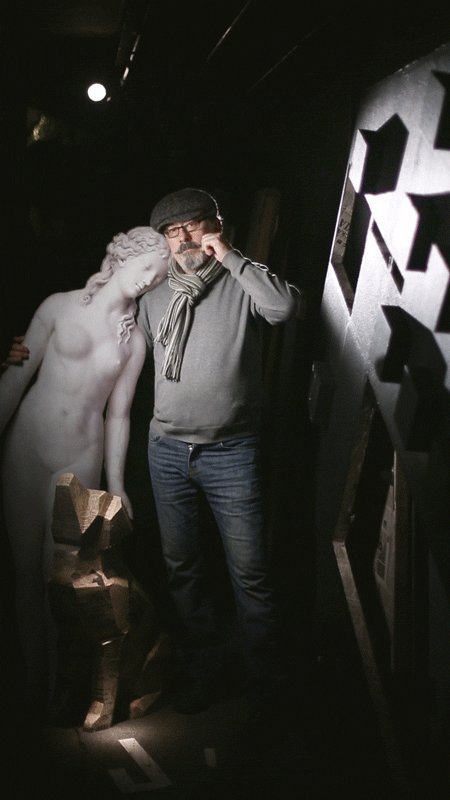 Ivan Verkhovykh
Graduated from Saratov Theater School in 1978 (course taught by Y. Kiselev). Was inducted into the company of Saratov Youth Theater, and spent eight years there.

In 1985, Ivan applied to the department of stage acting of the Shchepkin Higher Theater School, and two years before graduation created a new theater in Saratov, called Academy of Theater Arts. There he became the theater's artistic and stage director. Within a short period of time, Ivan was able to build a company with many young and talented actors. Five years after the theater's establishment, the city authorities granted the request by Saratov theater circles and the theater was given a municipal status.

In his theater, Ivan Verkhovykh staged the writers that very few Russian theaters dared to try (Daniil Kharms, Sergei Kozlov, Vladimir Kazakov), as well as those that no theater would touch (Evgeny Popov, Mikhail Kuzmin) and plays that were rarely staged due to their complexity («The Emigrés» by S. Mrożek, "When Five Years Pass" by F. G. Lorca). Ivan's productions invariably received high marks from professional juries, critics and audiences at numerous festivals and competitions. The Academy of Theater Arts was known as one of Russia's most exciting theater companies, and often went on tours both in Russia and abroad.

Unfortunately, by the early 2000s, Saratov authorities lost interest in the theater, which led to its collapse and destruction. Ivan Verkhovykh was forced to leave Saratov and move to Moscow. In 2003, he was invited to join the company of Fomenko Workshop Theater.

Ivan assisted Pyotr Fomenko on the production of Chekhov's "Three Sisters".